My Annual Holiday Safety Tips - The Chanukah Version...
Posted by Jennifer Mackay - Owner on Friday, December 22nd, 2017 at 9:24am.
Here are my annual Chanukah safety tips!
I wish everyone a happy, healthy and safe Holiday Season!
Chanukah (Hanukkah) is a time for celebration and known as the Festival of Lights!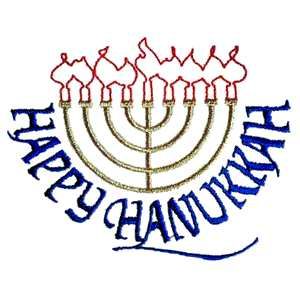 Here are some simple common sense safety tips to an help keep you and your family safe and healthy throughout your Chanukah (Hanukkah) festivities.
Fire Safety
  Avoid leaving burning candles in the Menorah unattended.
Place the Hanukkah menorah out of the reach of small children and curious pets. The flames from lighted candles and oils can not only burn tots and pets, but can create a fire hazard threatening the safety of other members in the household.
Small children should always be watched while the menorah is being lit and while the candles are burning
Keep children busy with games (Dreidel) or with eating a festive meal, or a steady latkes and chocolate coins, is a good way to prevent them from playing with the menorah!
If you place a lighted menorah near a window, pull back draperies and remove other flammable objects.
Keep a fire extinguisher handy near the menorah.
Another safety precaution is to make certain your home's smoke and fire detectors are working.
Make it a habit to change the batteries the night before Hanukkah begins and.test each smoke detector after changing the battery.
Make sure the alarm can be heard from all parts of the house.
Cooking Safety
Be aware of who is in the kitchen when preparing traditional holiday dishes. Keep young children in your sight at all times, even if they are simply watching you work.
Parents are advised to avoidd leaving food unattended on a hot stove.
Do not leave the stove unattended.
Turn the handles of frying pans, etc. toward the back of the stove so that children cannot reach up and grab the handles.
So from the Panama City Realty Group we hope you have a happy, fun, healthy and safe Chanukah!
Stay tuned for more holiday posts!
---
Welcome to our Panama City Beach real estate blog. Please share your thoughts and opinions as comments are always welcome, whether you are a consumer, journalist or another real estate professional.

Our blog includes local and relevant national real estate information, Condo and Home market statistics, personal and professional insights and information about various neighborhoods, subdivisions and listings. If you would like additional information on any of our topics, please contact us directly and we'll be glad to assist you.
Leave a Comment